Description
TRANSFORM DATA INTO ACTIONABLE INSIGHTS
OptiMine® Analytics transforms data from mining operations into actionable predictive insights, helping you optimize the full mining process. OptiMine® Analytics is powered by IBM Watson IoT, a suite of artificial intelligence (AI) services, applications, and tools. The dashboards combine real-time data from multiple resources calculating the overall equipment efficiency (OEE) and identifying possible lost time. With predictive analytics major components failures are predicted.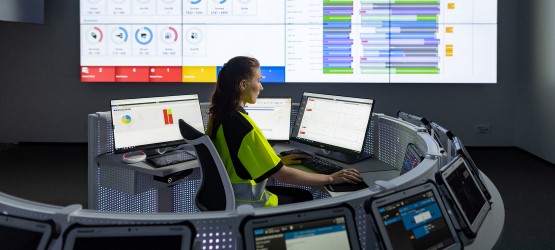 SHORT INTERVAL CONTROL FOR IMPROVED OPERATIONAL EFFICIENCY
OptiMine® Scheduler is a smart graphical scheduling and resource management tool for mine development, production and maintenance activities. This OptiMine® module offers a centralized platform for planning all mining operations, automatic dispatching of the tasks to operators underground, and reporting progress and any deviations. It is an ideal tool for increasing your productivity through improved operational visibility and task management.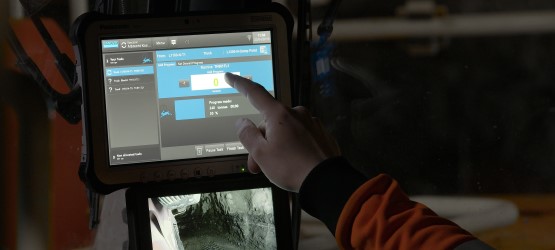 SHORT INTERVAL CONTROL FOR IMPROVED OPERATIONAL EFFICIENCY
OptiMine® Task Management is designed to receive scheduled tasks and allow operators underground to immediately respond and adapt to any changes in their working environment. Operators can manage work tasks easily with a tablet application and make corrective actions when needed so that resources can be used to optimize the results of the ongoing tasks.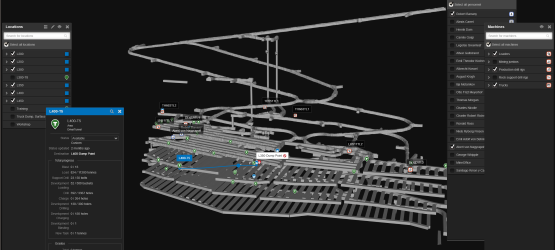 Mine visualization is from Resolute's Syama mine
VISUALIZE AND TRACK EQUIPMENT, PERSONNEL, AND OTHER ASSETS IN YOUR MINE
OptiMine® Mine Visualizer is a powerful 3D model of your mine and the resources in it, capable of running in a control room, underground or anywhere in the world with any device. This improves situational awareness, as information about the mine can be easily studied and understood at a single glance.
Optimine Location Tracking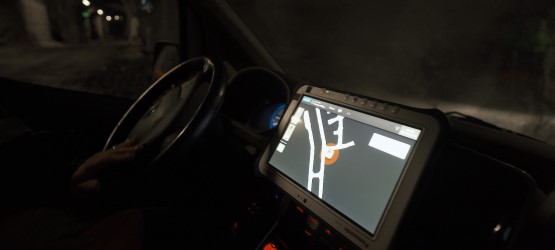 KEEP TRACK OF YOUR RESOURCES UNDERGROUND
OptiMine® Location Tracking provides accurate real-time location data for all your resources, including Sandvik and non-Sandvik equipment, as well as personnel and material flow. The data is collected locally by the location tracking unit, with no need for any additional production area infrastructure, or by tag-based location tracking method. Whether in a control room or underground in the mine, the OptiMine® Location Tracking module keeps you constantly aware of the status and location of your fleet on the 3D model of the mine.
Optimine Drill Plan Visualizer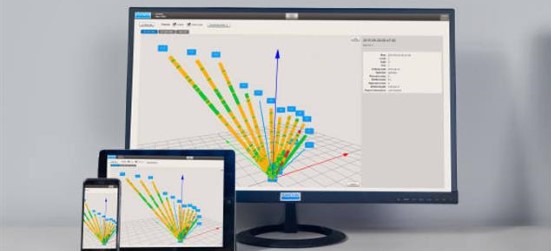 IMPROVE YOUR DRILLING PROCESS
OptiMine® Drill Plan Visualizer allows you to view, analyze and optimize the drill plans and drilling results in an easy-to-use 3D model.
Integrated My Sandvik Productivity
KEEP TRACK OF YOUR EQUIPMENT CONDITION, UTILIZATION AND PRODUCTION
Integrated My Sandvik Productivity provides important equipment health and productivity information in real-time. So you always know the status of your fleet including non-Sandvik equipment.