Description
Automine Training Simulator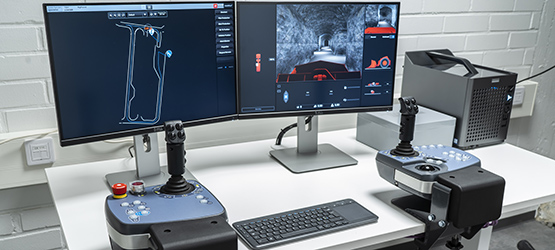 Sandvik AutoMine® Training Simulator delivers realistic AutoMine® user experience for training. Operators can run AutoMine® for loaders and trucks without tying up a machine or production, saving money without sacrificing production time. The portable AutoMine® Training Simulator comes in two practical, light-weight trolley cases. A full-sized station version with an operator chair is also available. The Simulator uses the same controls and control system software as the AutoMine® system. The Simulator is also an effective tool for advanced technical training for AutoMine® technicians.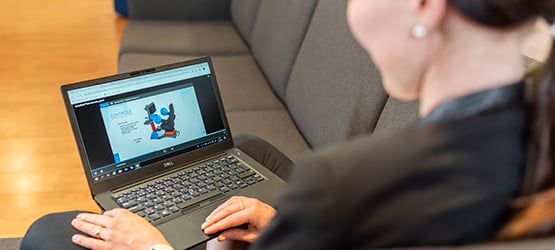 Automation E-learning covers the entire scope of AutoMine® and OptiMine® for every level. Learn at your own pace, anywhere and anytime.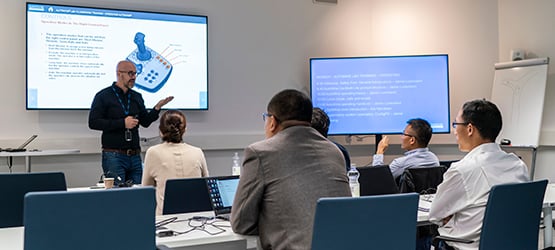 Classroom trainings deliver hands-on experience for AutoMine® and OptiMine®. We can design a package to meet your needs – from foundational elearning and classroom training to your on-site training program. And attend where it's convenient – We host trainings at the Sandvik Test Mine in Finland or at your own site.
Automine Virtual Reality Training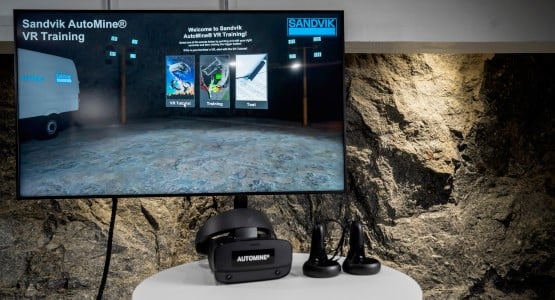 The AutoMine® Virtual Reality Training is an effective and immersive way to learn in an interactive environment. Users can experience and interact with a 3D virtual reality environment to master the complete process of the AutoMine® system start-up procedure without the need for machine or production area allocations. The AutoMine® Virtual Reality Training is available for AutoMine® Loading and Hauling and AutoMine® Surface Drilling. The VR training uses the Oculus headset and controllers. It is a safe, repeatable, and cost-effective way to teach complex processes to personnel.